Types of braces
Braces are a tried and true method for straightening your teeth and enhancing your oral health. At Darwin Orthodontics, we offer a variety of braces types to help you achieve a new smile that you are proud to show off.
Every treatment plan we develop is completely customised and considers the goals, objectives and lifestyle of the patient. After your initial consultation with one of our specialist orthodontists, we will make a recommendation for your treatment.
How do braces work?
Braces work by gently pressing on your teeth over time and moving them into their desired positions. The best age for children to begin orthodontic treatment varies depending on their individual needs. Adult patients may require a longer treatment time, as they have denser bone structure than children; however, the results are just as effective. You are never too old for braces!
Modern braces look much less bulky and noticeable than in the past. Today, braces are available in a variety of shapes and colours. For some people we can use clear ceramic brackets on the top teeth so all that is visible is the wire running through the brackets. This greatly decreases the visibility of the braces. You can even customise your colour each time you visit.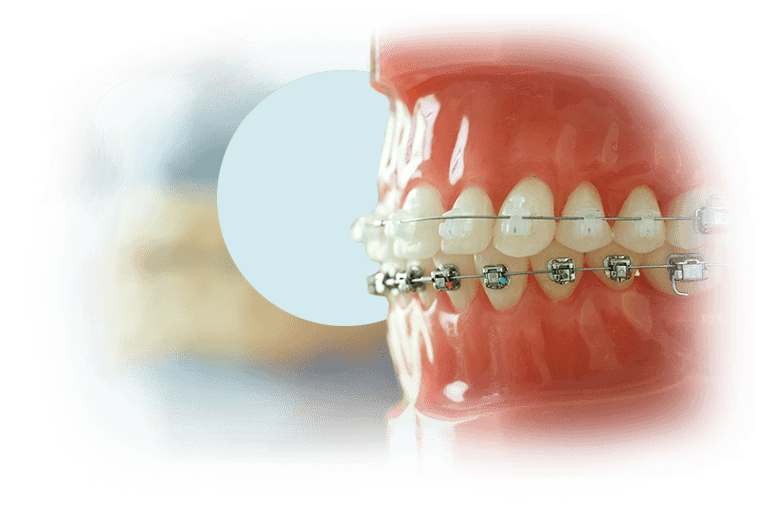 Types of braces
Braces come in a variety of forms, shapes and even different transparencies or colours. We offer different types of braces to meet the preferences of our patients.
Metal braces – traditional braces have metal brackets and wires.
Clear braces – just as effective as metal braces, clear braces are far less noticeable as the brackets are made of a clear ceramic material.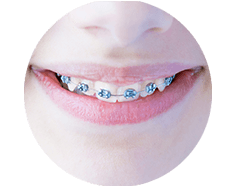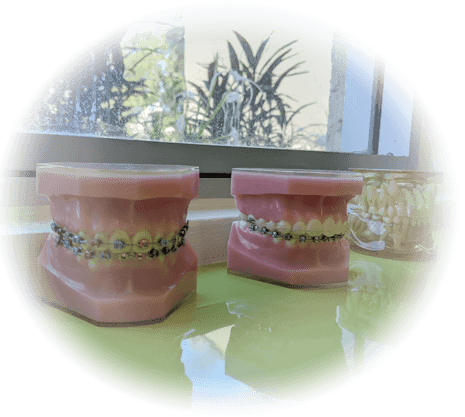 Invisible braces
Invisalign is known as the invisible way to straighten your teeth without traditional braces. The treatment uses a series of clear plastic aligners to straighten teeth without metal wires or brackets. At Darwin Orthodontics, we provide Invisalign treatment to patients of all ages.
Invisalign aligners are a registered medical device, you should always read and follow the label and the instructions of your treating orthodontist.